Lima Hotels. If you are traveling to Peru, you will probably need a hotel in Lima. Here is a list of the most important hotels that we recommend in the Capital of Peru.
If you are going to make a reservation for a stay at a Lima hotel, it would be advisable to make your reservation at a hotel in one of these districts: Miraflores, La Molina, San Isidro, Surco, San Borja, or Barranco.
But if you are only passing through, we recommend that you stay the night at the Costa del Sol Ramada Lima Hotel which is in the airport.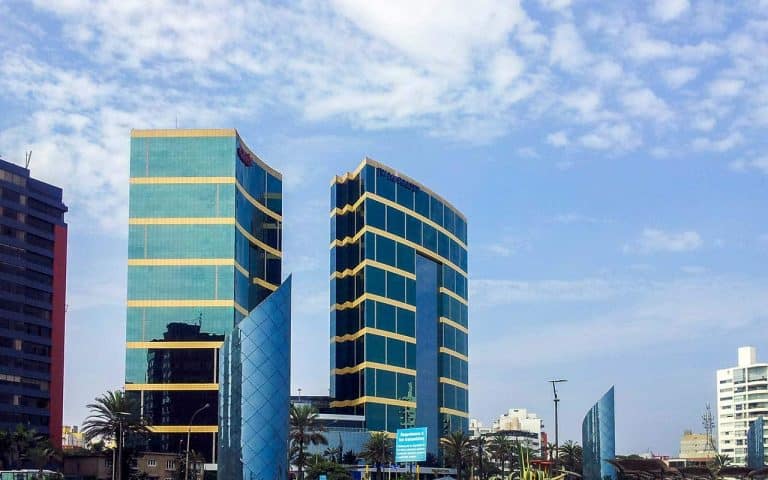 5 Star Hotels in Lima
Belmond Miraflores Park
JW Marriot Hotel Lima
Courtyard Miraflores
The Westin Lima hotel
Hotel Estelar
Swissôtel Lima
Hilton Lima Miraflores
Country Club Lima
Casa Andina Private
Double Tree By Hilton
Hotel Crowne Plaza Lima
Meliá Lima Hotel
Thunderbird Hoteles
Hotel B Barranco
Sheraton Lima Hotel
Los Delfines Hotel
Hotel Spa Golf los Incas
Plaza del Bosque
Royal Park Hotel
4 Stars Hotels in Lima
Condado Miraflores Hotel
Hotel Nobility
Radisson Decapolis
Hotel Casino María Angola
Hotel Boulevard
San Agustin Exclusive
Hotel Jose Antonio
Miraflores Colon Hotel
Del Pilar Miraflores Othon
Q.P Hotels
Apart Hotel San Martin
La Hacienda Hotel Casino
Casa Inkari
Wyndham Lima Airport
3 Stars Hotels in Lima
Allpa Hotel & Suits
Hotel Mariel
Hotel Britania Miraflores
Habitat Hotel
San Antonio Abad Hotel
Best Western Embajadores
Hotel Los Girasoles
Leon de Oro Inn Suits
Hotel el Señorial
Hotel Ariosto
Faraona Grand Hotel
Runcu Inn
San Agustin Colonial
Hotel Sipan
Soul Mate Inn
El Tambo Peru
Lima Wasi Hotel
Ferre Miraflores
Las Palmas Hotel
De Ville Inn
Bayview
Hotel Miramar
Hotel Aleman
Antigua Miraflores Hotel
Hotel Carmel
Casa Andina Centro
Casa Andina Classic