Travel phrases. Journeys are always something that we are passionate about, because they allow us to get closer to our ancient culture and to people. At the same time, traveling gives us a broader vision of ourselves and of the immense world in which we live.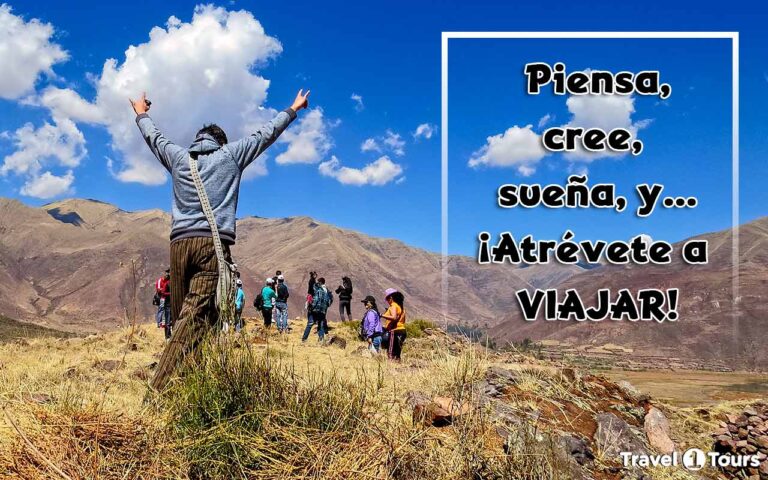 Because this travelers spirit always inspires us, we want to leave you with some great phrases about traveling:
The best phrases about traveling:
If you are still looking to discover sites of extraordinary beauty and exotic places, be inspired by the great tubes where the ocean breathes.
No one realizes the wonder of traveling until they return home and rest on an old, comfortable pillow.
The world is an open book, and those who have not traveled have only read the first page.
A book is like a journey, it begins with restlessness and ends with melancholy.
The great adventure of traveling consists of being able to experience the daily life of people who live in faraway places as an extraordinary event.
Life is what we make it. The journeys themselves are the travelers. What we see is not just what we see, it is what we are.
To wander through strange lands and communicate with strange people makes a man discrete. There is no bad journey except one that leads to the gallows.
Utopia is on the horizon. When you walk two steps toward it, it is two steps farther away, and the horizon moves 10 paces farther away. So, what good is utopia? It keeps us walking.
You are not going to believe everything that they tell you about the world. ( Not even what I am telling you here.) I tell you that the world is not something I can tell you about.
The world is too round for our square ideas.
To be the eternal forester, the eternal learner, the eternal postulant, this is the formula of how to be happy.
Cities are open books that you read with your feet.
You have never gone so far as when you don't know where you are going.
The sailboats that leave to distribute my soul return changed into songbirds.
New worlds ought to be experienced before they are explained.
Traveling adjusts the imagination to reality, and enables you to see things as they are rather than how you think they are.
He who has not traveled doesn't know how brave men can be.
The people who travel to distant locations observe, with fascination, the type of people that they ignore at home.
All journeys have advantages. If the traveler journeys to places where the conditions are better than they are at home, he can learn how to improve things in his own country. If he travels to a place that is worse off than his own country, then perhaps he can learn to appreciate what he has at home.
In my case, I don't travel to arrive at a specific destination. I travel to go. I travel for the pleasure of traveling. The objective is to move.
Our destination is never a place, but rather a new way of seeing things.
A traveler without the ability to observe is like a bird without wings.
Waking up alone in a strange town is one of the most pleasant sensations in the world.
Over the past 20 years I have been more disappointed by the things that I haven't done than by the things that I have done. So untie your ropes and sail far away from the things you know. Take advantage of the trade winds in your sails. Explore. Discover..
All journeys have secret destinations that the traveler doesn't know about.
We live in a marvelous world that is full of beauty, enchantment, and adventure. There is no limit to the adventures that we can always have when we seek them with open eyes.
Tourists don't know where they have been. Travelers don't know where they are going.
Don't follow the trail. Go where there is no trail and leave tracks.
Two trails come to a fork in the woods, and I take the one less traveled.
A journey of a thousand miles begins with one step.
There is not a better moment in any pilgrimage than the beginning.
The good traveler has neither fixed plans nor the intention to arrive.
If you are going to refuse the food, ignore the clothing, fear the religion, and avoid the people, maybe it is better that you stay home.
A journey is better measured in friends than in miles.
It is better to see something one time than to hear about it a thousand times.
I have come to the conclusion that the best way to discover if you really love or hate someone is to go traveling with that person.
Once you have gone traveling, you can never go back. Except that you can always return, again and again, in the windows of your memory. The mind can never un-do the experience.
Not everyone who wanders is lost.
Like all great travelers, I have seen more than I can remember and I have remembered more than I have seen.
Wandering re-establishes the harmony that once existed between man and the universe.
To travel and to go to new places revitalizes the mind.
I learned quickly that no journey takes you farther than the journey that helps you to travel at least as far in interior space as it does in exterior space.
To travel is to discover that everyone is wrong about other countries.
Life begins outside of your comfort zone.
The objective of traveling is not only to get to know strange lands. It is also to be able to return home and see your own country with fresh eyes.
When you travel, remember that the foreign country where you are traveling is not designed to make you feel comfortable. It is designed to make its own people feel comfortable.
The traveler knows to never disparage his own country.
Be brave. Take risks. There is no substitute for experience.
You don't need magic to disappear. You just need a destination.
The impulse to travel is one of the hopeful symptoms of life.
Because life is short and the world is very big. The sooner that you start to explore it, the better.
Learn as if you are just starting out life, and live as if you are going to die tomorrow.
If you think adventures are dangerous, try the rut of the routine. It is deadly.
Having adventures is the best way to learn.
For the young traveling is part of their education; for older folks traveling is part of their experience.