Below you will find some tips, some advice, and some recommendations that will help you out when you are traveling to Machu Picchu:
Pick the the best season for traveling to Machu Picchu
You can visit Machu Picchu during any month of the year. Nevertheless, according to your plans and according to the time of year when you will have your vacation, it is good to take into account the following information before organizing your trip:
Machu Picchu is open 365 days a year.
Many people say that the best months to visit Machu Picchu are April and May.
During the rainy season, January through March, there are fewer visitors to Machu Picchu. Because the demand is somewhat lower, the prices are somewhat lower, too.
During dry season, June through September, more people visit Machu Picchu than at any other time of year. For this reason, prices during the dry season are higher.
A lot of people consider mid-September through early November to be the ideal time of year to visit Machu Picchu.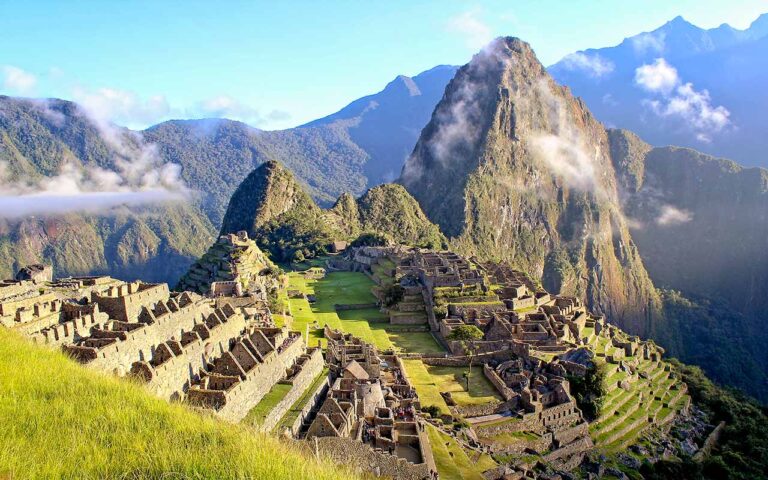 Visit our post: The Climate at Machu Picchu to help you decide what time of year is the ideal time for you to visit Machu Picchu.
Reserve your entrance ticket for Machu Picchu
In order to travel to Machu Picchu, the most important thing is to reserve your entrance ticket for Machu Picchu some weeks in advance. When you have your entrance ticket, you can be assured that you will be able to enter the Citadel. Visit our post: Entrance Tickets to Machu Picchu to learn all about how to buy your entrance tickets.
If you are planning on climbing up Huaynapicchu Mountain or Machupicchu Mountain, it would be best to make your reservation some months in advance, because these tickets sell out quickly.
You can reserve your entrance ticket for Machu Picchu by going in to the official website at www.machupicchu.gob.pe Choose your date and make sure that there are tickets available for that date. Choose the type of ticket that you want and the entry hour that you prefer. Fill in the required information, and reserve your ticket.
Another way to reserve your Machu Picchu Entrance Ticket is through your trusted travel agency.
Reserve your train ticket to Machu Picchu
If you are planning on traveling to Machu Picchu by train, you should also reserve your round-trip train tickets some months in advance. It is possible to make your train reservations by going to the webpage of Perurail or Inca Rail.
Peruvian nationals could choose to travel on the local train. In order to buy tickets for the local train, you must go, in person, to the Perurail office at the San Pedro train station or the Wanchaq train station in the City of Cusco.
Bring your personal identification documents with you
On the day that you are traveling to Machu Picchu, don't forget to bring your passport if you are a foreign tourist. If you are foreign resident of Peru, bring your Peruvian blue card. If you are a Peruvian national, or if you are a citizen of one of the countries which belongs to the Community of Andean Nations, bring your DNI.
Depending on which method of transport you are going to use, bring your Machu Picchu entrance ticket with you, as well as your round trip train ticket, and your Consettur bus ticket. If you are a student, bring along your valid, up-to-date student ID card.
Avoid getting altitude sickness
In Cusco, as well as in Machu Picchu, some people who are not accustomed to the high elevation suffer from lack of oxygen in the blood. This is called altitude sickness and its principle signs are: headache, dizziness, difficulty breathing, slower reaction time, alteration of vision, and/or lack of good judgement. When you first arrive, it is a good idea to avoid heavy food and alcoholic drinks.
On the day that you are traveling, keep in mind that:
Soroche (as altitude sickness is called in the Andes), is a feeling that usually passes quickly.
You should breathe slowly and deeply.
You should drink plenty of water. It is a good idea to add chlorophyll drops to the water. Drinking muña tea or coca tea is also recommended.
If you think you have an extreme case of altitude sickness, you can purchase and inhale pure oxygen. If this doesn't help, you can go to a medical center.
Another method of avoiding altitude sickness is to take a soroche pill (diamox) a couple hours before going to a high elevation.These pills are available at any drugstore in Aguas Calientes or in Cusco.
What is there to do at Machu Picchu?
There are quite a few tourist activities that you can participate in at Machu Picchu:
Explore the Incan Citadel of Machu Picchu.
Climb up Huayna Picchu Mountain.
Climb up Machu Picchu Mountain.
Visit the Gateway of the Sun.
Visit the Inca's Bridge
Climb up Putucusi Mountain
Visit the Manuel Chávez Ballón On-site Museum
Enjoy a relaxing soak in the natural hot springs of Aguas Calientes.
Hike to the Mandor Waterfall.
We can take you to Machu Picchu on an all-inclusive one day tour. Make your reservation now at Machu Picchu day tour from Cusco.
Where to sleep in Machu Picchu?
In Machu Picchu Pueblo (Aguas Calientes), you can find innumerable hostels and hotels from the 1-star to the 5-star category.
To help you find the ideal hotel to suit your needs, we recommend that you read our post: Best Hotels in Machu Picchu.
What is there to eat in Machu Picchu?
That depends on what you like. There are all different kinds of restaurants. They range from simple and economical at the local market, to the luxurious dining salons where you can find a great variety of delicious dishes.
A few of the restaurants that we recommend are: El Indio Feliz, El Mapi Restaurante, Café Inkaterra…
What kind of clothes should you bring to Machu Picchu?
On your journey to Machu Picchu it is a good idea to bring the following:
Warm clothes and a hat for the night time.
Light clothes for the day time. Long pants, long-sleeved shirt, and cotton socks are recommended
Comfortable shoes for hiking around.
Waterproof clothes or a rain poncho during rainy season.
Hat with a wide brim.
In order to avoid being bitten by mosquitos, shorts and skirts are not recommended.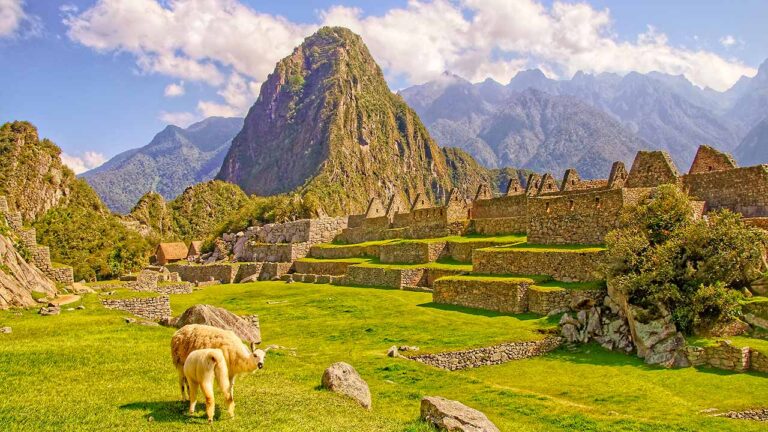 Is it necessary to have travel insurance to visit Machu Picchu?
It is not necessary to have travel insurance to visit Machu Picchu, but it is advisable. On every trip, unexpected things come up. If you plan on visiting Peru for more than a few days, perhaps you could add a rider to your personal insurance policy which would then cover you during your travels.
All the tours to Machu Picchu on just one site: Machu Picchu Tours.
What to bring to Machu Picchu?
We recommend that you bring along the following to help you have a safe and comfortable trip to Machu Picchu:
Machu Picchu Entrance Ticket
Passport, National Identity Document, and/or a valid student ID.
A day pack for the tour.
A wide-brimmed hat and sunglasses.
Waterproof clothing for the months of December through April.
Camera for taking photos or videos, along with extra cards and batteries.
Personal medication as recommended by your doctor, along with sunscreen and insect repellant.
Extra money in cash or on a credit card for your expenses.
Things that you cannot bring into Machu Picchu
These are things which you are prohibited from bringing into the Citadel of Machu Picchu:
Trípods, stabilizers, selfie sticks, supports, extensions, or any other external accessory for a camera, phone, tablet, or video camera.
Backpacks larger than 40x30x20 centímeters. Just in case your backpack is too big, it can be left in one the lockers which are located near the entrance gate of Machu Picchu.
Alcoholic beverages or illegal drugs. Neither are you allowed to be under the influence of these.
Sharp pointed objects, or any kind of weapon.
Baby carriages
Food
Animals, with the exception of seeing-eye dogs.
Paints or aerosol cans
Musical instruments, megaphones, speakers
Posters, banners, signs. Wearing clothes that advertise products is also prohibited.
Walking sticks with metal points.
Things that you cannot do in Machu Picchu
These activities are prohibited during your visit to Machu Picchu:
To jump around, to make a fuss, to make loud or obnoxious noises (like applauding, whistling, singing or shouting), or to take part in in any other activities that would disturb the peace and tranquility of the Historic Sanctuary.
To climb on or lean on the walls.
To partake in obscene or immoral acts, such as removing your clothes putting on costumes. sliding or running.
To smoke, to make a fire, or to litter.
To walk off the trails or to leave the established routes.
To feed any animals, wild or tame.
To model clothes, to dance, or to take part in any ceremony.
To use any kind of flying device, such as a drone or a glider.
To enter Machu Picchu in any other way than coming in through an official gate.
Violation of any of the rules will result in immediate expulsion from Machu Picchu, and no compensation will be offered.
There are some trips that you make just once in a lifetime. And one of these will be your adventure to this wonder of the modern world. So, if you pay attention to these tips, this advice, and these recommendations, your journey to Machu Picchu will be an unforgettable experience.