There was a time when all roads from the Inca Empire (Tawantinsuyu in native indigenous language) led to Cusco. Today it is not like that. However, this magical city continues to attract hundreds of thousands of travelers, who come to explore the incredible tourist attractions in Cusco. Therefore, in this article we will explain the different ways of how to get to Cusco.
To get to the city of Cusco there are many ways and routes. You can travel by plane, bus or car; and you can go through Abancay, Arequipa or Puno. But, of all these alternatives, we will detail the most recommended options. Let's see what those are.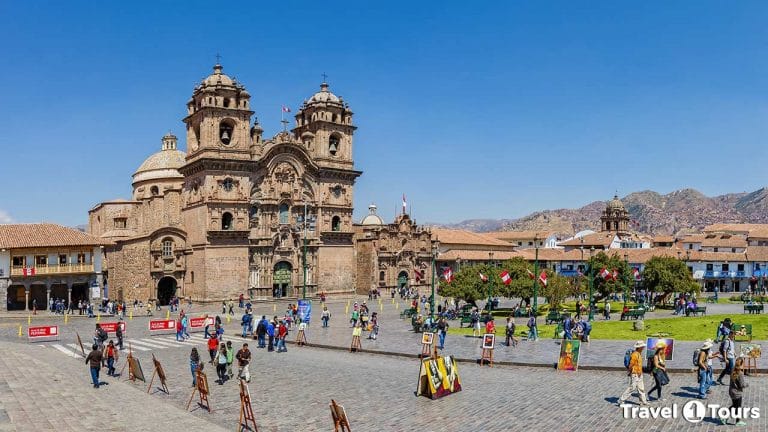 How to get to Cusco from Lima?
Cusco, the Rome of America and the favorite destination of thousands of travelers, is located in the heart of the Peruvian Andes, more than 500 kilometers south of Lima.
And to get to this ancient city you can take a domestic flight, take a road trip or share a trip by car and train.
Arriving to Cusco by plane
There are 5 airlines that cover the Lima – Cusco route: Latam, Avianca, Peruvian Airlines, Viva Air and Sky Airlines. Travel time by plane only takes 60 minutes. And the flights depart from the Jorge Chavez airport in Lima and arrive at the Alejandro Velasco Astete airport in Cusco.
This option is ideal for travelers from all over the world who must arrive to Lima first before taking another flight to Cusco. But nevertheless; there is an exception, travelers from Chile, Colombia and Bolivia don't have to take a flight to Lima; since they can take a direct flight to Cusco from the following cities: La Paz, Santiago de Chile and Caracas.
In addition to Lima, Cusco can also be reached by plane from these cities in Peru: Arequipa, Puerto Maldonado, Juliaca and eventually from Pisco.
Please remember that international flights to Peru arrive during the early morning. So, consider your connection schedule to Cusco and plan ahead to reserve a resting place. Also don't forget to buy your flight tickets months in advance, since this route is in high demand.
Planning your trip to Cusco? Travel 1 has designed the ideal plan for you. See our Cusco tours packages.
Arriving to Cusco by bus
Another way to get to Cusco is by bus or car. But this odyssey is more for adventurers, since the road trip has more than 1000 kilometers and takes 23 hours of duration, on average.
The bus trip from Lima to Cusco can be done in any of the bus service companies: Cruz del Sur, Excluciva, Oltursa or Tepsa. And you can choose an option from the following routes:
Lima – Paracas – Nazca – Abancay – Cusco (shortest and busiest route). Distance: 1102 Km. Travel Time: 23 hours.
Lima – Paracas – Nazca – Arequipa – Cusco. Distance: 1523 Km. Travel time: 28 hours.
Lima – Paracas – Nazca – Arequipa – Juliaca – Cusco. Distance: 1624 Km. Travel time: 30 hours.
If you are thinking of arriving to Cusco by bus or car by any of these three routes, the best for you is to make stops so you can visit the tourist attractions of Paracas, Nazca, Arequipa or Puno.
How to go to Cusco by train?
There is no direct train service from Lima to Cusco. And the only way to get there by train is from the cities of Arequipa or Puno.
To get to Cusco by train you must first travel by bus or car to the city of Arequipa, and from there you must go to Cusco. However, remember that the train to Cusco leaves only on Saturdays.
The train route Arequipa – Juliaca (Puno) – Cusco has a distance of 750 kilometers and takes more than 24 hours.
The train trip to Cusco is one of the greatest experiences you can experience, since this route has been awarded as "The second most beautiful in the world". And, above all, because in this exciting journey you can enjoy the luxury and comfort of the Belmond Andean Explorer train from whose large panoramic windows you can see the immense plateaus and the magical landscapes of the Andes mountain range.
Great trips happen only once in a lifetime. So, what are you waiting to visit to Cusco?